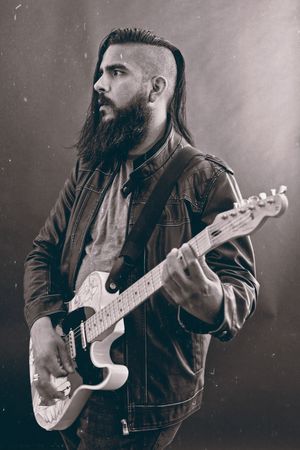 Latest News
2022 was a season of growth. 
After creating and launching "TRIBUTE 23" (an immersive art experience) in collaboration with seasoned visual artist, Laura Turón, the year prior, 2022 saw a shift in focus to producing, mixing, and marketing. 

Several artists have entrusted in me to cultivate their ideas from concept to a full production. Among those being the engineering, producer, and mixing of the EP titled, "Cuentista" by cellist Chris Beroes-Haigis and guitarist Gaby Fuentes as well as co-engineering Season 6ix of the El Paso video series "Midnight Sessions" with the standout, rising Spotify-darling Vanessa Zamora. Take a listen to these and more here. 
2023 is now, a season of implementation.